As always, our leadership team is constantly planning for the future. Since the pandemic, our planning has taken on an even heightened focus.
We are pleased to advise we've had some significant new business wins (announcements to come shortly) and we've been staying connected with our existing Business Partners to help navigate business challenges through this unprecedented time.
As a result of the above, as well as some individual career and lifestyle decisions, there are a few significant staff changes in The Zoo Republic.
Departures:
Saskia Lo - Strategy Director
It goes without saying, but I will say it anyway, that a picture of Saskia should appear beside the expression "long-suffering". To work with me, and be married to me, is a challenge very few people would be up for. After working both agency and corporate side for a period of time (that Saskia would rather I didn't quantify) it is now time for her to take a well-deserved break from marketing. Saskia has worked tirelessly for The Zoo and our business partners for many years.
All those that have worked with her will have enjoyed her spirited and unbridled enthusiasm and commitment to every project or account. She's been the calm and considered "yang to my ying" and has had a unique ability to steady the ship. Importantly, Saskia always reminded us to stop and have a laugh along the way.
Saskia will finish up at The Zoo at the end of this month. However, like the Hotel California, being married to me means she can check out, but in reality, never leave.
Tamara Yandell - General Manager of Account Service & Operations
Most of you know that Tam has been part of our agency for 11 years now. She has been an integral part of the agency's growth, developing strong Business Partner relationships and leading the Account Service team.
Through the recent planning process, Tam has had time to reflect on her own career and life goals and, with the team and the agency in a great place and many significant achievements to her credit, it now feels like the right time to exit The Zoo. Tam will be finishing up on the 18th of December and will be spending some time with her family as she re-evaluates her next career move.
Her priority for the next six weeks will be to introduce the new senior team to all of you and ensure a smooth transition for Claire and Jeanan. Like Saskia, Tam has been with The Zoo for some of the best times and worked tirelessly through categorically the most challenging of times. Tam has always treated The Zoo like her own agency and is like family to me and to many. We wish her nothing but the absolute best.
Promotions:
Claire Bezuidenhout - Group Account Director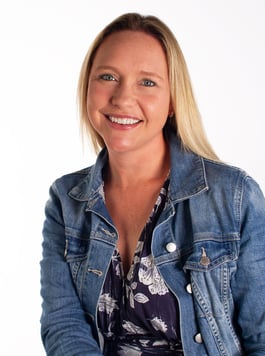 Tam's departure has provided an exciting opportunity for Claire, who joined our team a year ago as Group Account Director.
In her short time with us, Claire has done a phenomenal job in nurturing and growing her portfolio, providing invaluable strategic shopper input into responses, and assisting on new business opportunities.
Based on her success, Claire has been appointed to Account Service Director. Her role will now broaden to lead the entire Account Service department, and she will work even more closely with Ed and Ian to ensure superior service and delivery. You can read more about Claire here.
Amandine Saille - Head of Digital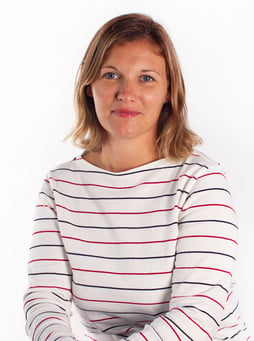 We are pleased to announce Amandine will be returning to The Zoo after maternity leave in January/February 2021. Amandine has been an integral part of driving The Zoo's digital capabilities since joining us in February 2020.
Amandine has a passion for results-driven marketing particularly through digital platforms. She has impressed me with her vast range of knowledge in this area. She has also guided the team in integrating digital into everything we do.
Amandine will be stepping up to Head of Digital and joining the Management Leadership Team to ensure that The Zoo continues to be a digital-centric agency. You can read more about Amandine here.
Arrivals:
Ian Foulds - Strategy Director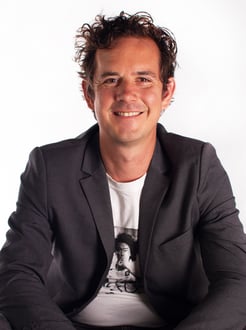 We have appointed Ian Foulds as our new Strategy Director. Ian has over two decades of experience delivering award-winning work across the globe for agencies such as Clemenger Group and Edelman in Australia and at The Marketing Store, RMG Connect, Integer and TBWA in the UK.
Ian brings a uniquely insightful perspective to business challenges, which has inspired creativity that connects with people.
Ian is extremely excited to start working with The Zoo's current Business Partner portfolio and will assist in shaping our growth strategy by integrating into the Management Leadership Team. You can read more about Ian here.
Jeanan Yasseen - Commercial Director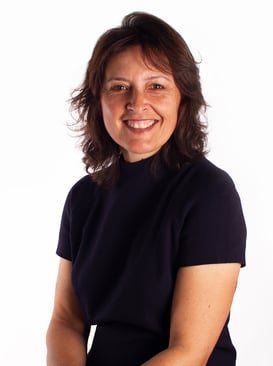 I was recently introduced to Jeanan who has worked for creative agencies across the UK, NZ and Australia (The Campaign Palace, Saatchi's NZ, M&C). She has extensive experience in Account Service, Strategy & Research and this also extends across Marketing (CMO of Masters Hardware). She has developed a focus on retail environments how they can influence customer experience, most recently managing the strategy for McDonalds in store communication.
We are incredibly excited that Jeanan will be joining The Zoo as Commercial Director and she will assist us greatly in filling Tam and Saskia's very big shoes. We look forward to both Jeanan and Ian growing our agency through the sharing of their considerable experience and exposing us to new and different ways of thinking and working. You can read more about Jeanan here.
The departure of Tam and Sas sees a significant change for us, there is no denying this. Their contributions have been gargantuan at every level. They guided us through significant change and they both always pushed everyone around them to be better. They leave a legacy to which we can all continue to aspire.
At the same time, it is incredibly exciting to be welcoming Ian and Jeanan into the fold to continue to help us with our ongoing vision to make The Zoo Republic the most desired agency to work with and for.